Brickshelf user Polo-Freak (64032) made a really simple but very cool mode in the new 2012 set 9392 Quad Bike.
By changing the tires the looks and performance changed significantly from an off-road vehicle to a Racing/Street vehicle.
But isn´t just that! Polo-Freak used Hubcaps that look really cool, giving a racing look to the bike.
Check these and more pictures at full size in Polo-Freak brickshelf gallery
here
.
Parts used in this convertion:
(4x) Tyres 43.2 x 22 ZR' - part 44309, check out the sets were this part appear here
(4x) Wheel 30.4 x 20 Hubcap Five Spoke Thick' - part 85969
I think that this one would look very cool if using red panels in the quad, like set 8051.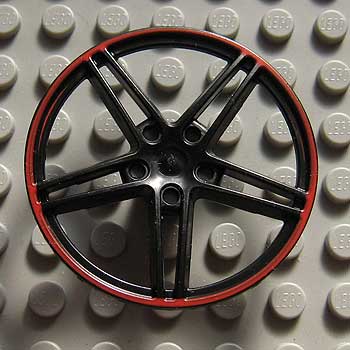 Thanks for visiting!