Hello Everybody! This cration made by
Khan
is based in a
Yamaha Fazer FZ-6 S2 in color scheme "Autumn Red"
.
This bike is a great build, full of details, lines that follow very closely the real model and with great Lego Technic features!
The first things that came into my eyes were the
custom stickers
! What a nice touch!!!
The lines of the bike are great and the color scheme is very nice.
We can identify the fuel tank orange plates from set 9392 and the wheels from the 8420.
Now getting to the Lego Technic Details:
The frame and engine block are amazing and shows how dedicated and technical Khan is in his creations. The engine block as 3 cylinders instead of four, but it would be too large, so Khan did the best thing, having the essential without compromising the aesthetic of the bike.
The coolest feature of this bike is the two gear transmission foot operated!!!!
Lego Technic FZ-6 Fazer S2
por khandesign
Check out more features and pictures in
Khan
original post of his bike at Setechnic forum,
HERE!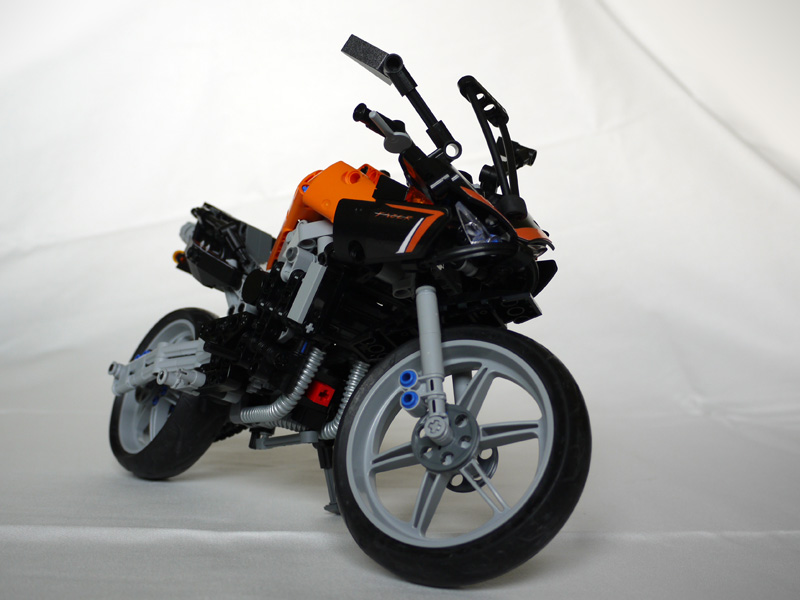 Thank you for visiting!