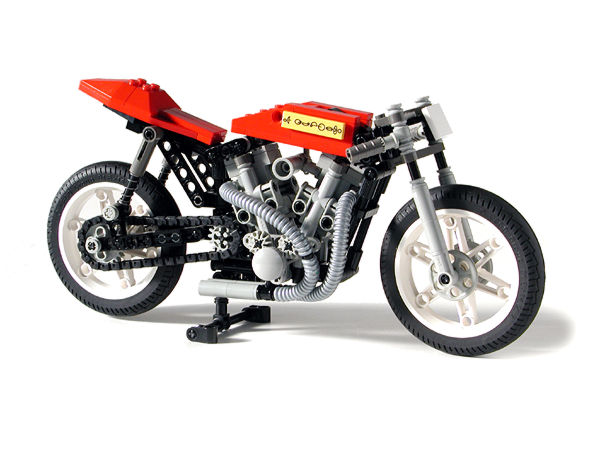 Today I present you a creation of one of my favorite creators the "tango-zero".
This is a really nice recreation of a Harley-Davidson sportster with preparation to cafe racer!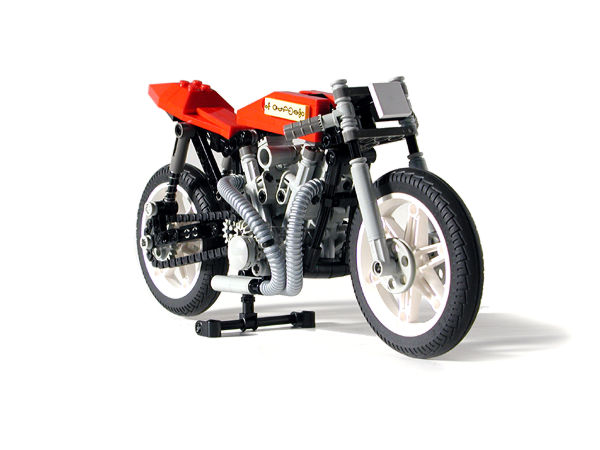 What I would like to highlight in this creation is the the V engine used. In fact, "tango-zero" reached a much more proportional than those used in the original lego sets (without relying on the set 8051-b).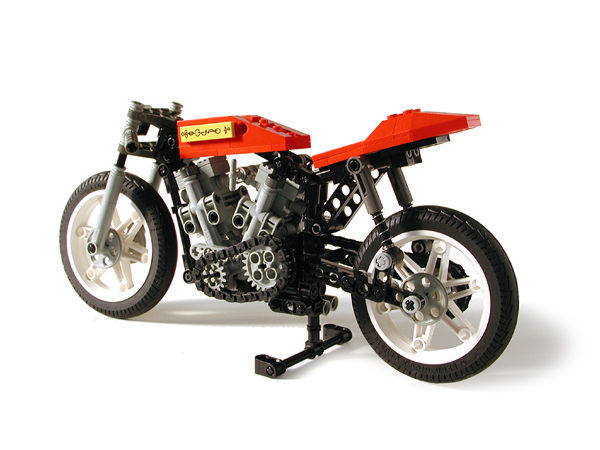 Another important reference is the frame construction using Technic Axles and Angle Connectors that gives to the creation a very close look to the real bikes.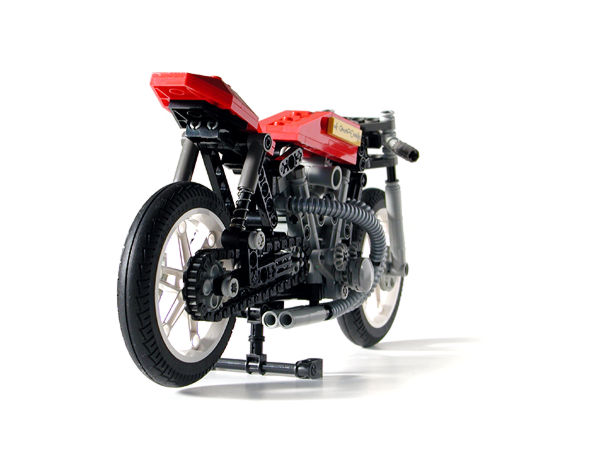 Nice proportions with clean and studded parts with a very model team look without loosing principal functions.
Please visit
or
brickshelf gallery
.