Back in 1991 the first Lego Technic Dirt Bike was born!
This bike as a correct position of the chain, V-engine, is the first LEGO motorcycle to have front and rear suspension and a very cool retractable preloaded rubber kickstand.
It´s a studdy bike and the double rear suspension send her back to the previous century but it´s a must have to the LTM collectors.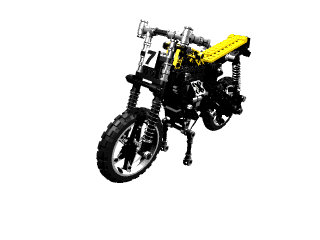 Technicopedia
made a great job in detailing all the features of the bike, LDD file and also as great views of the bike and animations. Check it out
here
.
More info and user reviews in
brickset
, list parts in
peeron
and if you want to see how much it is worth, take into account the
bricklink price guide
.
The presented rendered image and an LDD file is avaiable by Koyan
here
Lego Technic Set 8838 - Virtual Build By eBaz: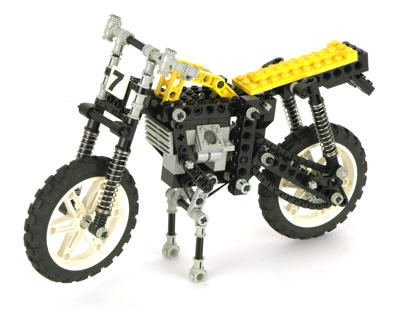 Thanks for visiting.